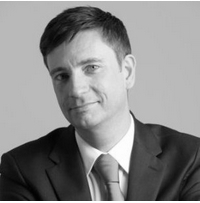 Hello.
I'm Jon Reed, a writer, lecturer, publisher and digital media consultant.
I've worked in social media since its earliest days, and have helped thousands of people use it for marketing through my writing, teaching and consultancy. I previously worked in publishing for 10 years, including at Routledge, BPS Books, Palgrave Macmillan, and as publishing director for McGraw-Hill.
I increasingly work with authors as well as publishers, and am always trying to find more time for my own writing – both non-fiction and fiction.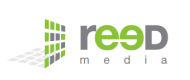 I offer digital media training and consultancy through my business Reed Media, which I established in 2006. My new in-house course for 2018 is Pay-Per-Click Marketing for Publishers – which I've recently run for SAGE Publishing and Pearson Education. I work mostly with publishers, but have worked with clients of all sizes, from individuals to small businesses to large corporations.

Publishing Talk is my blog for new and aspiring authors. It covers writing, getting published, self-publishing and marketing. In 2012 I launched Publishing Talk Magazine. More resources for authors are coming soon, including ebooks, a podcast and online courses – and a one-day conference on How to Get Published.
I've also started offering social media and content strategy to a select group of individual authors in 2018.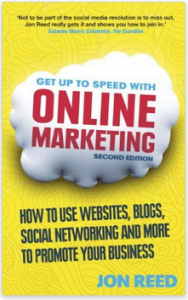 My book Get Up to Speed with Online Marketing is published by Pearson Business (2nd edition, 2013). It's a straightforward guide to marketing your business with social media – plus websites, search engines and email.
I also published an ebook guide for publishers and authors called The Publishing Talk Guide to Twitter in 2011.
I have more non-fiction ebooks in the pipeline – but have also since moved into fiction. I've co-written a comedy drama screenplay, and am represented by Curtis Brown. I have other projects in development for film, TV and radio – and am working on a novel.
I teach on the MA in Digital Media Management at Birkbeck, University of London, and have also guest lectured on a number of other publishing and digital media courses, including at Bath Spa, Brunel, City, Kington and UCL. I've spoken at publishing industry conferences, run in-house digital media training and workshops in London, and I led a series of Guardian Masterclasses in social media for authors in 2013.
When not working, I like taking photographs and listening to Radio 4. Most Sunday mornings you can find me live-tweeting #TheArchers. You can also find me on Facebook, Twitter, LinkedIn, Pinterest and Instagram.
Selected Publications
Education
1993 BA (Hons) Psychology with International Relations, Staffordshire University; 1999 MSc Health Psychology, University of Westminster; 2006 PG Dip New Media Management, Birkbeck, University of London.
Career
1994 Research Psychologist, Staffordshire University; 1995 Editorial Assistant, Routledge; 1998 Senior Editor, BPS Books; 2000 Senior Editor, Palgrave Macmillan; 2003 Health Sciences Publisher, Palgrave Macmillan; 2004 Publishing Director, McGraw-Hill & Open University Press; 2006 Director, Reed Media Ltd; 2007 Founder and Editor-in-Chief, Publishing Talk; 2010 Author; 2015 Screenwriter.
Author photo © Krystyna FitzGerald-Morris