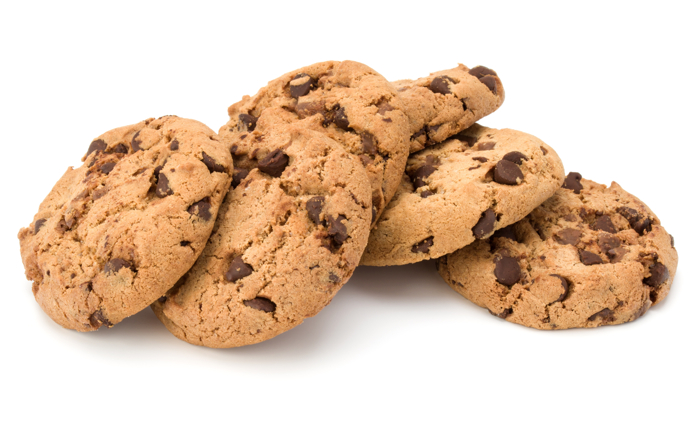 Like most websites, jonreed.co.uk uses cookies. In order to deliver a personalised, responsive service and to improve the website, we remember and store information about how you use it. This is done using simple text files called cookies which sit on your computer. These cookies are completely safe and secure and will never contain any sensitive information. They are used only by jonreed.co.uk or the trusted partners we work with.
This page explains what cookies are, how we use them, and how you can control them.
What are 'cookies'?
Cookies are small text files which are downloaded to your computer or mobile device when you visit a website or application. Your web browser (such as Internet Explorer, Mozilla Firefox or Google Chrome) then sends these cookies back to the website or application on each subsequent visit so that they can recognise you and remember things like personalised details or user preferences.
Cookies are very useful and do lots of different jobs which help to make your experience on websites as smooth as possible. For example, they let you move between web pages efficiently, remembering your preferences, and generally improving your experience. They can also help to ensure that adverts you see online are more relevant to you and your interests.
They are referred to as session or persistent cookies, depending on how long they are used:
Session cookies only last for your online session and disappear from your computer or device when you close your browser.
Persistent cookies stay on your computer or device after the browser has been closed and last for the period of time specified in the cookie. These persistent cookies are activated each time you visit the site where the cookie was generated.
WordPress cookies
jonreed.co.uk is built on WordPress, a popular Content Management System (CMS). WordPress uses cookies for two purposes:
Registered Users need a cookie to be able to log in. This is 'strictly necessary' as WordPress won't work without it.
Visitors who submit a comment on a blog post will also have a cookie set on their computer. This is not 'strictly necessary' as it's a user preference.
Analytics cookies
In order to keep our website relevant, easy to use and up-to-date, we use web analytics services to help us understand how people use it. For example, we can see how many people have visited the website in a specific period, from which countries (based on IP address), and which pages or blog posts are the most popular.
Web analytics services use cookies to recognise your browser or device and, for example, identify whether you have visited jonreed.co.uk before and what you have previously viewed or clicked on. This allows us to track information, such as how many individual users we have and how often they visit jonreed.co.uk. It also helps us to analyse patterns of user activity and to develop a better user experience. For example, I might see that posts about "The Archers" are popular and write more of them.
Again, these cookies do not identify you directly as they do not collect information such as your name or email address. However, the information collected by these cookies will be linked to a unique user identifier code.
We use Clicky Analytics for general website statistics. You can view their privacy policy and cookie information at: https://clicky.com/terms
Third party cookies
jonreed.co.uk uses third-party software for statistics on our website usage, advertising and for social media plugin functionality. A list of these and their relevant privacy policies are listed below:
Analytics. We use Clicky Analytics for general website statistics. https://clicky.com/terms
Amazon. We have an Amazon Associates account we may use for Amazon ads on the site, including banner ads and product links. https://www.amazon.com/gp/help/customer/display.html
Google. We have a Google AdSense account, which may be used to place ads on the site. We also use Feedburner, a Google service, to email latest blog posts to anyone who chooses to subscribe to our blog feed this way. There is a signup form on the website, provided by Feedburner. https://policies.google.com/privacy?hl=en
Facebook. We use Facebook 'like' buttons on blog posts. We do not provide an option for you to sign in via Facebook. http://www.facebook.com/about/privacy/
Twitter. Latest tweets are loaded from Twitter in the sidebar. We use 'Tweet this' buttons on blog posts. http://twitter.com/privacy
Instagram. My latest Instagram photos are loaded into the sidebar. https://help.instagram.com/155833707900388
Shareaholic. There are 'social bookmarking buttons' at the end of blog posts and pages, which enable you to 'Tweet this', Share on Facebook' etc. This functionality is provided by a WordPress plugin created by Shareaholic. https://shareaholic.com/privacy/
MailChimp. There are no mailing lists associated with this site. However, we may, from time to time, link to sign-up forms for our other websites (Reed Media, Publishing Talk, Get Up to Speed). We normally just use email signup forms hosted by MailChimp, and link to them from websites. But we may on occasion embed signup forms on the site, or use 'pop-up' forms. https://mailchimp.com/legal/cookies/
Cookie preferences. Our Cookie opt-in/opt-out function is provided by a WordPress plugin, and requires cookies to work (i.e. to remember your cookie preferences). Ironically, if you delete cookies, it will no longer remember your choice.
How to control your cookies
Please remember that jonreed.co.uk does not use cookies to collect personally identifiable information about you although, as explained above, we use aggregate data from the web analytics services we use and their cookies (or similar technologies) to analyse how you and other people use the website. These cookies are set to improve your experience on our website.
However, there are various ways that you can control and manage your cookies. Please remember that any settings you change will not just affect jonreed.co.uk cookies. These changes will apply to all websites that you visit (unless you choose to block cookies from particular sites).
Managing cookies in your browser
Most modern browsers will allow you to:
See what cookies you've got and delete them on an individual basis
Block third party cookies
Block cookies from particular sites
Block all cookies from being set
Delete all cookies when you close your browser.
You should be aware that any preferences will be lost if you delete cookies. Ironically, this includes where you have opted out from cookies, as this requires an opt-out cookie to be set. Also, if you block cookies completely many websites will not work properly and some functionality on these websites will not work at all. We do not recommend turning cookies off when using jonreed.co.uk for these reasons.
If you are primarily concerned about third party cookies generated by advertisers, you can turn these off separately. Most advertising networks offer you a way to opt out of Interest Based Advertising. If you would like to find out more information, please visit http://www.aboutads.info/choices/ or http://www.youronlinechoices.com.
The links below take you to the 'Help' sections for each of the major browsers so that you can find out more about how to manage your cookies.
Changes to our Cookie Policy
Any changes we may make to our Cookie Policy in the future will be posted on this page and, where appropriate, notified to you by email. Please check back frequently to see any updates or changes to our Cookie Policy.
Contact
Questions, comments and requests regarding this Cookie Policy are welcome, and should be addressed to privacy@jonreed.co.uk.
Further information
Please also read our Privacy Policy and GDPR Compliance Statement.