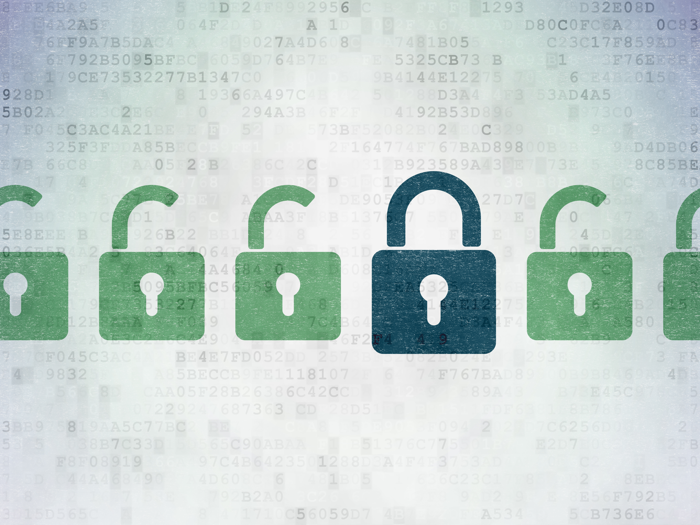 I'm Jon Reed, and this is my personal blog. My other websites have their own Privacy Policies, which you should read if you interact with me on any of those sites:
I want to make sure that when I collect information from you, I do so in a way that doesn't infringe your right to privacy. The purpose of this page is to explain to you what personal information I collect and how I may use it.
jonreed.co.uk is a blog, and my personal website. It is, however, owned and operated by my business, Reed Media Limited, a company registered in England and Wales No. 5696728, whose registered address is: Reed Media Ltd, KD Tower, Plaza Suite 9, Cotterells, Hemel Hempstead, Herts, HP1 1FW, UK. For the purpose of the Data Protection Act 1998 (the Act), the data controller is Reed Media (referred to in this policy as "we").
We are committed to protecting your privacy and maintaining the security of any personal information received from you. We strictly adhere to the requirements of the data protection legislation in the UK.
Please read this carefully
We take your privacy very seriously and are committed to looking after your data extremely responsibly. Please read the following carefully because by visiting www.jonreed.co.uk (the Website) you are accepting and consenting to the practices described in this policy. This policy outlines how we may use the personal and behavioural information we hold about you and how you can access, change or delete your personal information.
Please note that we may revise this Privacy Policy at any time by posting an update on our Website. Please ensure that you check this Website from time to time to review the current Privacy Policy against any preferences you may have indicated. This Privacy Policy was last updated on 23 May 2018.
Should I read any other information and terms?
Read more about the information we hold, the legal basis for processing it, your individual rights and how we seek consent by taking a look at our comprehensive GDPR Compliance Statement. This sets out in detail how we comply with the new GDPR regulations.
Whenever you use the Website, information may be collected through the use of cookies so you should also read our Cookie Policy for more information about this.
What information will you collect about me?
You may give us information about you by filling in forms on our site, completing surveys, signing up to email lists, buying something online, or by corresponding with us by phone, email or otherwise and we will only use that information as we specifically state when you provide that information or as set out in this policy. Please do not submit your personal information to us if you do not want us to collect it.
Some examples of the information that we collect and how we use it are:
Email lists. There are no MailChimp email lists associated with this Website.
Comments. In order to post a comment underneath a blog post, you will need to supply a name and email address. You may optionally supply a web address, which your name will link to. Your email address is not shown publicly, but can be seen by an Administrator in the back end of the website. It will not be shared with anyone, harvested or used for marketing purposes. It is solely for the purpose of verifying your identity as a commenter. If your comment is approved, it will appear with the name you supply, which will link to any web address you have supplied. In addition, if you use Gravatar and have a profile image linked to the email address that you supply, that profile image will show next to your comment.
Feedburner. Email addresses of people who have subscribed to any of my blogs feed via Feedburner. This is a service provided by Google which enables people to get the latest blog posts of a particular blog via email. It's delivered via the RSS feeds of my websites. In theory, we can log into Feedburner and see email addresses of people who have subscribed this way. In practice, we never do, nor would we ever harvest emails from this list to email subscribers about anything else.
Paper.li. Email addresses of people who have subscribed to paper.li newsletters. We use paper.li to generated automated online newspapers that are then shared on Twitter, including The Publishing Talk Daily, The #WriterWednesday Weekly and #HowToGetPublished Weekly for Publishing Talk, and The Online Marketing Weekly for Get Up to Speed. People may subscribe to receive these newsletters by email if they wish. This is a service provided by paper.li. We can, in theory, log into paper.li and download email addresses of people who have subscribed this way to a spreadsheet. In practice, we never do, nor would we ever harvest emails from this list to email subscribers about anything else.
Workshops, courses, conferences and other events. We use Eventbrite for (Reed Media / Publishing Talk) ticket sales (including free tickets) for events. This requires your name and email address for transactional purposes only. These will only be used in the context of the specific event you sign up for, such as to email you tickets, joining instructions, venue changes etc. We may also use Basecamp (a project management service) for the purposes of sharing PDF resources with (Reed Media) workshop participants, and answering follow-up questions via a message board. Basecamp requires a name, email address and password to create an account. We may keep a record of who has attended workshops and other events, but do not use this data for marketing purposes. If you want to hear from us after an event you attend, you will need to sign up to an email newsletter.
PayPal transactions. If you buy something from us (such as an Eventbrite ticket or PDF ebook through Reed Media or Publishing Talk) using PayPal, the email address that you use for your PayPal account is held by PayPal and visible by us. We would only ever use this email address to contact you about an issue with your order, such as a refund for a cancelled workshop. This is standard practice for purchasing online. These emails are used for transactional purposes only, relating to specific orders, and not used for marketing or any other purpose.
Social media. We can see information from social media activity such as when you 'like' our Facebook pages, join our LinkedIn groups or follow us on Twitter. But we do not record, store or harvest this information, nor use it for any purpose other than engaging with you on social media. This data is held by the respective social networks you are a member of, and you should familiarize yourself with their privacy settings and policies.
Web stats. We automatically collect some data about our users' browsing actions and patterns, and use Clicky Analytics as our analytics service. This is aggregate data and does not identify any individual. We do this using cookies via Clicky Analytics, a trusted analytics service. Their privacy and cookie policy can be found at https://clicky.com/terms. If you would like to know more about our use of cookies and how to manage them, please read our Cookie Policy.
How can I access and update my personal information?
You can contact us to request to see any information we hold about you, and to ask for it to be deleted. Find out more by reading our GDPR Compliance Statement.
How long do you keep my personal information for?
We will keep your information only for as long as it is relevant and useful for the purpose for which it was originally collected.
Will I receive spam?
There are not currently any MailChimp lists associated with this Website – though there may be in future. There are MailChimp lists associated with our other webistes: Reed Media, Publishing Talk and Get Up to Speed. You should familiarise yourself with the respective Privacy Policies of those sites if you subscribe to any of those lists.
We hate spam, and will not send you any unsolicited marketing. We will only send you emails or other marketing messages where you have signed up to receive these. Marketing emails you have signed up to will always include an 'unsubscribe' link, should you decide that you no longer wish to receive them.
Disclosure of your information
We would never sell or share your email address or other personal information to a third party for the purpose of them marketing to you.
We may share your information with selected third parties where that is necessary for the fulfilment of our own internal business processes, including:
Business partners, suppliers and sub-contractors for the performance of any contract we enter into with them. We take your privacy extremely seriously, would work only with highly trusted partners, suppliers and sub-contractors, and breaching data protection rules would be against the terms of engagement of any such contractor.
We may disclose your personal information to third parties in the following hypothetical future scenarios:
In the event that we sell or buy any business or assets, in which case we may disclose your personal data to the prospective seller or buyer of such business or assets.
If we or some or all of our assets are acquired by a third party, in which case personal data held by us would be one of the transferred assets.
If we are under a duty to disclose or share your personal data in order to comply with any legal obligation, or in order to enforce or apply our terms of use and other agreements or to protect our rights, property, or safety or that of our customers or others. This includes exchanging information with other companies and organisations for the purposes of fraud protection and credit risk reduction.
Where we store your personal data
The data that we collect from you may be transferred to, and stored at, a destination outside the European Economic Area ("EEA"). It may also be processed by staff operating outside the EEA who work for us or for one of our suppliers. For example, our email list data is held by MailChimp, which is based in the USA. By submitting your personal data, you agree to this transfer, storing or processing. We will take all steps reasonably necessary to ensure that your data is treated securely and in accordance with this privacy policy.
What security measures do you use?
Unfortunately, the transmission of information via the internet is not completely secure. Although we will do our best to protect your personal data, we cannot guarantee the security of your data transmitted to our site; any transmission is at your own risk. Once we have received your information, we will use strict procedures and security features to try to prevent unauthorised access.
Other websites
The Website may, from time to time, contain links to and from the websites of advertisers and other third parties. If you follow a link to any of these websites, please note that these websites have their own privacy policies and that we do not accept any responsibility or liability for these policies. Please check these policies before you submit any personal data to these websites.
In particular you should check out the Privacy Policies of our other websites if you interact with me on any of those sites:
Changes to our Privacy Policy
Any changes we may make to our privacy policy in the future will be posted on this page and, where appropriate, notified to you by email. Please check back frequently to see any updates or changes to our Privacy Policy.
Contact
Questions, comments and requests regarding this Privacy Policy are welcome, and should be addressed to privacy@jonreed.co.uk.
Further information
Please also read our Cookie Policy and GDPR Compliance Statement.